"BERRIES" Organic chocolate spread with lyophilised blackcurrants and raspberries
Ingredients: chocolate* 36% (sugar*, cacao butter*, low fat (10-12%) cacao powder*), rapeseed oil*, sugar*, skimmed milk powder*, lyophilised berries powder (blackcurrants, raspberries)* in varying proportions 4%, emulsifier sunflower lecithin*, natural flavouring. May contain traces of sesame, hazelnuts or peanuts.
Nutritional information (100 g.): kJ: 2157; kcal: 517; Fat: 31 g; from which saturated fatty acids: 6,6 g; Carbohydrates: 51 g; from which sugars: 51 g; Dietary fibre: 4,1 g; Protein: 6,1 g; Salt: 0,07 g.
Net: 280 g.
Store in cool dry place. Natural crystallization may occur.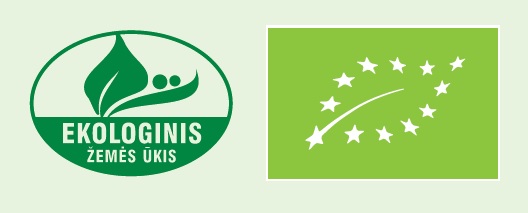 LT-EKO-001
SER-K-20-00267