Mulate Dark milk chocolate TAHINI, 80g
EU certified organic MULATE collection is like reflection of cocoa sourcing voyages into Central America, Asia or Africa – always colorful, intense, nosy and noisy.
Awarded organic dark milk chocolate with sesame seeds. Roasted whole sesame seeds and sesame paste (Tahini) gives this bar of dark-milk chocolate a noticeable sesame flavour and fun texture.
This organic dark milk chocolate is made in Lithuania from the highest quality materials.
Ingredients: cacao butter, cacao mass, sugar, low fat milk powder, tahini (sesame pasta) (5%), sesame seeds (5%), emulsifier sunflower lecithin. May contain traces of peanuts and hazelnuts.
Cacao solids no less than 45 %. Gluten free. Suitable for vegetarians.
Nutritional information (100 g.): kJ: 2366; kcal: 569; Fat: 41,2 g; of which saturates: 23,1 g; Carbohydrates: 37,0 g; of which sugars: 33,1 g; Protein: 12,6 g; Salt: 0,22 g; Fiber: 4,4 g.
Net: 80 g.
Store in al cool dry place.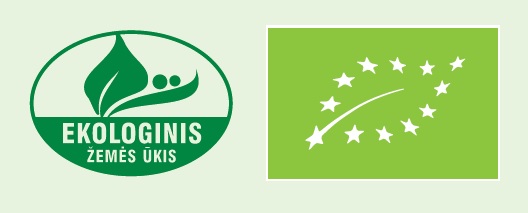 LT-EKO-001
SER-K-20-00267